Author Information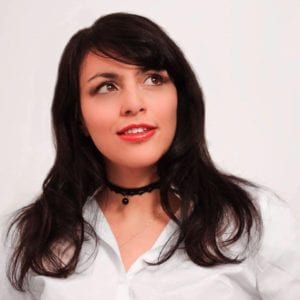 About Elika Ansari: I am a writer, social scientist, and humanitarian professional. I have been working with NGOs across Greece for the past two years, and as such I have had the (mis)fortune of hearing many touching stories about hardship and perseverance. I try to focus my writing on globally relevant issues with the hope of one day making a difference through the stroke of the pen (or click of the keyboard), however small that may be. I have published 100+ reviews, articles, short stories and essays, and my debut children's book, 'Seacity Rising: A Tale of Unwatery Adventures' was published on June 6th, 2019 by Black Rose Writing, and is being distributed worldwide.

Her other works has featured on The Underground Reporter, Your Middle East, Quantum Fairytales, Wordhaus, Tricycle, BlazeVox, ThreeWeeks Unlimited Media. She is also the accredited writer of the award-winning documentary film, 'The Legacy of Menla'. As a speaker of four languages and someone who has lived in over 10 countries throughout her lifetime, the question she dreads the most but gets all the time is 'Where are you from?'. Ansari currently lacks a stable home, but writing often provides the safe haven she needs.
Book Description
When the underwater animals of Seacity pond learn that their home is in danger, they decide to investigate further by doing something no one has ever done before – go up to land to seek the answers they need. An unlikely team of two royal turtles, a genius goldfish and a timorous frog are then assembled to embark on a series of adventures. Whether they are racing the fastest tortoise on earth, falling in love with travelling mice theatre, or bringing peace to warring ant colonies, each unique experience is taking the group of friends closer to the heart of what is really going on. But will they make it back in time to save Seacity before the Winter's Slumber?
Review
Thoughts and Themes: While reading this book I had to keep in mind the age that it was written for. This book is written for a middle grade audience and I think that the story is well done for that population.
This book was difficult to get into because there was little action going on and a lot more introduction of the setting and characters. I found that the pacing of this story was too slow and we had too much of getting to know the animals in the pond and not enough development of the plot. This made it hard to stay interested in what was happening and nothing to keep me tied to want to know what would happen next.
Something that I did like about this book was the themes that it touched upon. I liked that it talked about friendship, confidence, teamwork, and environmental issues. I think this is a great book to use with early middle grade readers to introduce the consequences of the ways that we treat our environment. This is a great book to use in a science classroom to introduce many environmental issues and how those issues affect other live creatures.
Characters: The main character of the story is Babak the frog who comes across a mysterious message that he gets to the king. He goes on an adventure with some other creatures that live in the same habitat as him. I really liked each of the characters that are introduced throughout this story. I think that they each added a different perspective on things and liked how they worked together to accomplish their tasks.
I liked that this book introduced additional characters beyond the ones that were on the journey with Babak the frog. I really liked getting to see the main characters interact with other creatures that they were not familiar with. I also liked the differences between them knowing sea creatures and then meeting these land creatures.
Writing Style: This story is told in third person and tells you what animals would say about the changes going on around them if we were able to understand them. This story has images included throughout the story which add a nice touch as you are reading. The only thing that I had a hard time with when reading this story was the long chapters. I thought that these chapters were a little long for the age that it was intended for and found myself forgetting what was happening.